Specializing in Neumann Microphone Repairs
Our goal is to give you the highest quality workmanship in the world at a competitive price. We receive microphones sent to us from all over the world. We will bring your favorite microphone back to life – guaranteed!  Call David or Cody on the Hot Line!
Microphone Repair!
Shop: 818.706.0156
Mobile: 818.746.6481
Email: MicrophoneRepairLA@gmail.com
Neumann out of warrantee repair station.

Recommended by Gotham Audio the original distributors of Neumann microphone products

Exclusive one year warranty on parts AND labor!

Our business is built on honesty. We pass on any manufacturer discounts on parts to you. we do not inflate our prices on labor or parts.
We have 70 years of combined experience in the service and repair of vintage and new Neumann microphones.  We carefully disassemble them, painstakingly clean them, troubleshoot the electronics, replace faulty and malfunctioning electronic and mechanical parts with original Neumann parts wherever possible, put them back together with love, and get them back in your hands, as good (or BETTER) than new.
Microphone Repair wants to take this opportunity to officially welcome and introduce you to Cody Brown, the newest member of our Technical Staff
PLEASE NOTE THAT WE USE ONLY ORIGINAL NEUMANN PARTS WHEREVER POSSIBLE INCLUDING THE REBUILDING OF ORIGINAL NEUMANN CAPSULES

We troublshoot down to component level!
The most highly valued microphones are a mixture of new and vintage equipment. Here are  4 typical high quality microphones from Neumann and Telefunken. These are the Bugati's and the Lamborghinis of the recording world and we bring them back to life!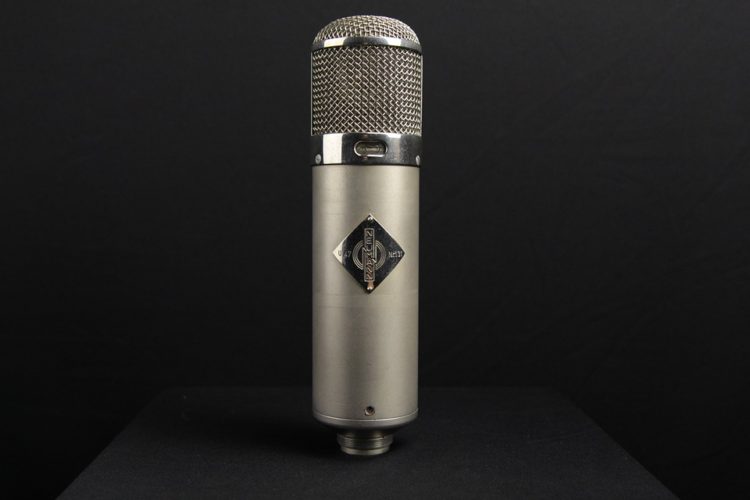 Vintage Neumann U47
These vintage microphones have aged well. This is A USED Microphone that comes with a hefty price tag. Why? Because you need the best. And if it breaks in the middle of a session, we know what to do.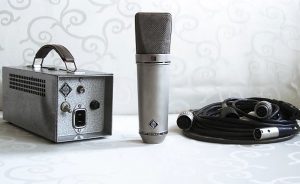 Vintage Neumann U67 Tube Condenser
These Tube Condenser Michrophones are highly prized. A microphone like this is valued at $10,000 to $15,000 Will it cost that much to make it sound like new? No, but it will be well worth the cost of repair and refurbishment.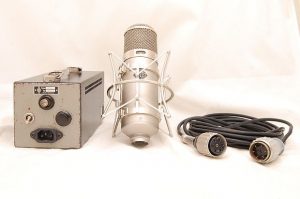 Vintage Telefunken U47 Tube
Some of these Tube Microphones are the most expensive in the world. They were made 50-70 years ago. They don't make them like this anymore. But yes, if you have one that's not working, we can fix it!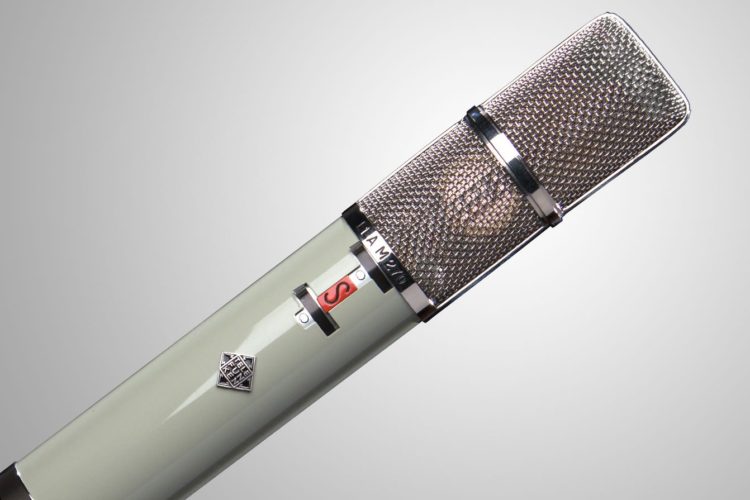 Telefunken Elektroakustik ELA M 251E
This Telefunken is a replica of a microphone from the 40s and '50s with legendary performance and longevity. But they do wear out eventually. The circuitry and technology don't last forever. But if it's not working, we'll fix it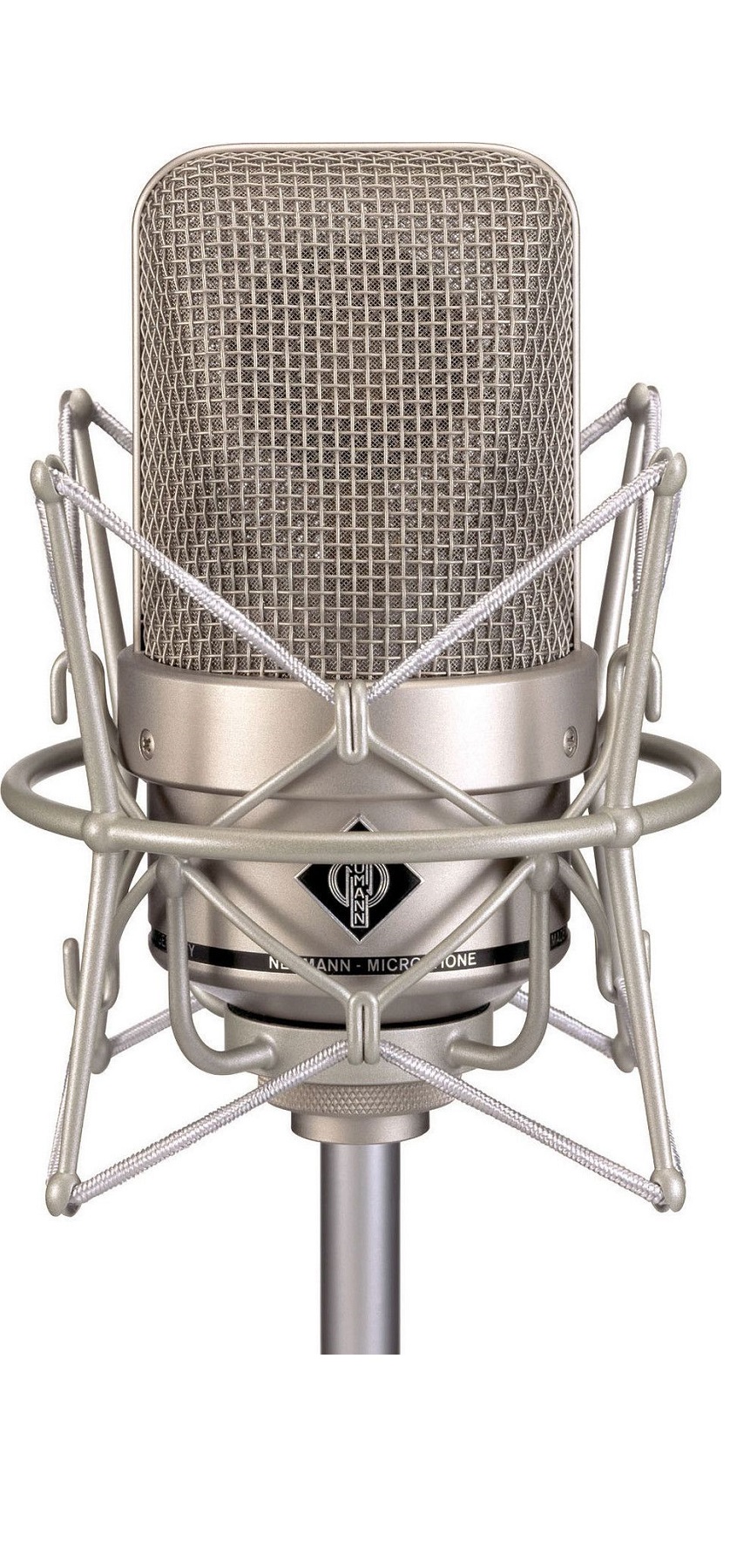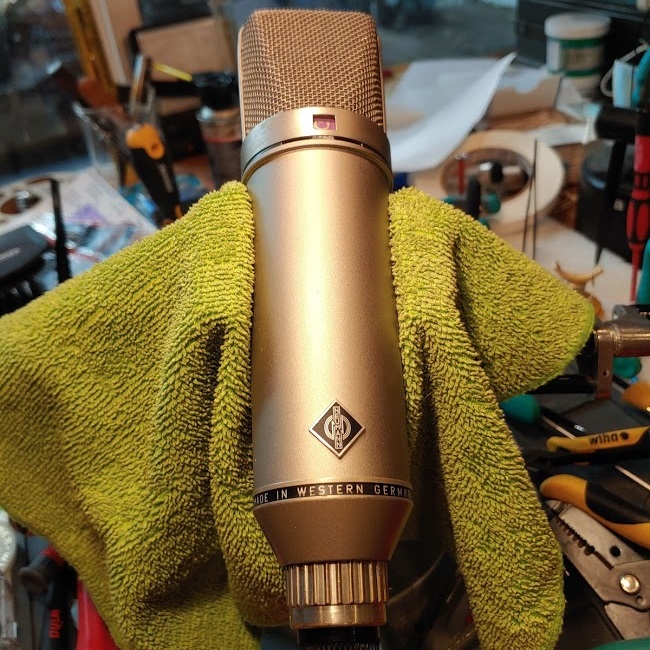 disassembly
---
A NeumanN u67 on the surgery table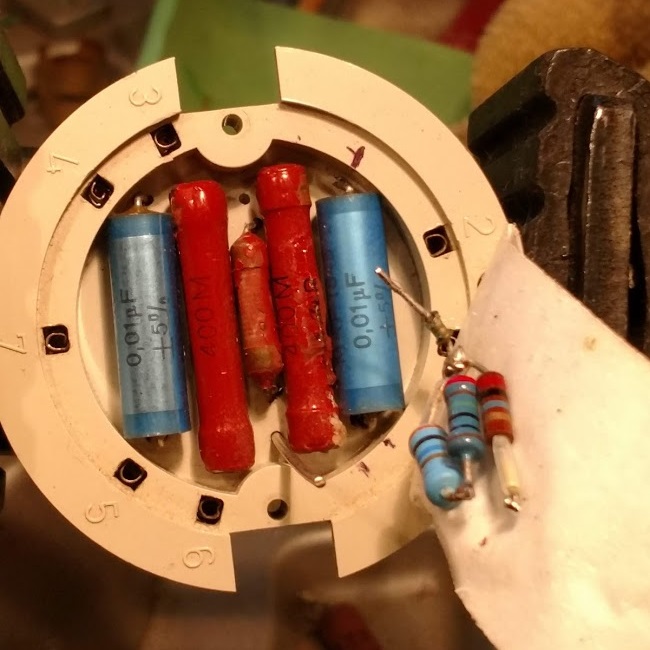 Component testing
---
under the Headbasket of a u67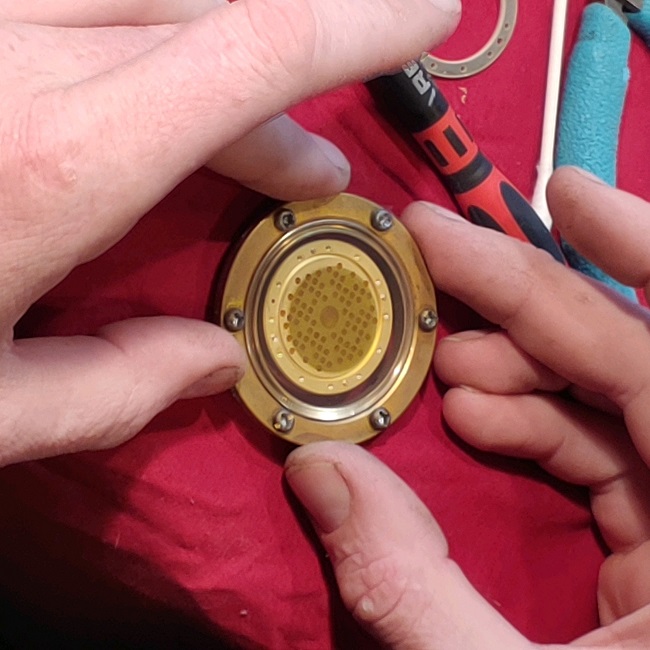 rebuilding a capsule
---
We use all original neumann parts
a tlm 103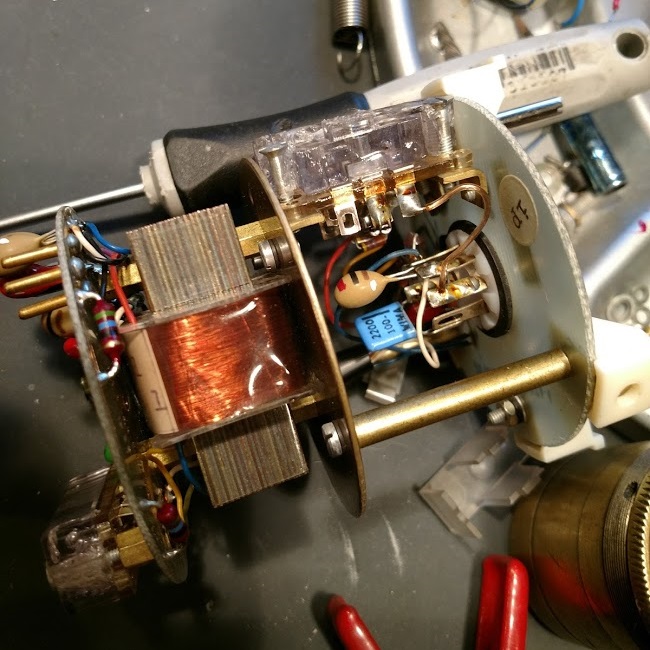 component replacement
---
Inside a neumann u47 fet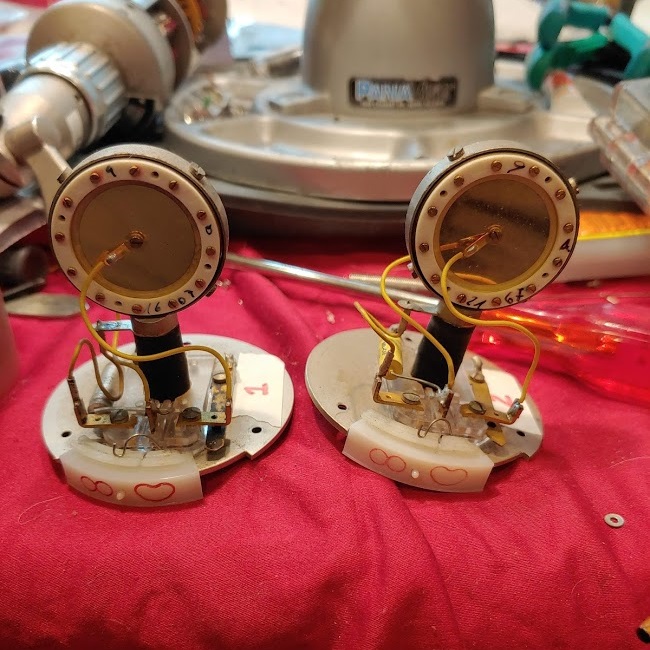 diaphram clean and Test
---
u47 capsules 
As part of our services we can rebuild and re-skin your capsule if necessary.
Reviews and Testimonials
Our customers praise our services
Don't just listen to us, listen to what our customer say.  We firmly believe that the best advertisement is a Satisfied Customer.  Once our customers discover our quality, they won't go anywhere else!
David is super knowledgeable. Very friendly and informative. He took in my Nuemann U87 on a weekend and was able to turn it around for me in under a week with a very rare and speical part that was required. I would suggest you use David to anyone looking for Microphone repair. Amazing price. Thanks David!
Seeno Shahrooz
David Brown is a MASTER Microphone technician with a long history in the recording industry. His work in the studio as an engineer and producer make his technical skills that much more valuable because he "hears" what the mic sounds like and fixes what is wrong. He has EARS! David is an EXCELLENT Microphone Repair specialist – totally honest – responds quickly – can do turnarounds faster than anyone I know if you have a crisis – and is TRUSTED by the Professional Hollywood Studio community for his VERY high quality consistent work. When you send a $9,000 mic in for repair or refurbishing – you want only the BEST to work on that mic… David Brown is THE GUY to trust to repair any and all Microphones…Hollywoods top professionals know it!! So if you need a Mic repaired CALL DAVE! You'll be glad you did!
Jim Linahon LMP Studios
I ran a commercial recording studio and David was our go to mic tech. He's familiar with all the common vintage mics and I would highly recommend his services!
William Klein
Hey Dave,
Thank you so much for repairing our vintage AKG C 24. I don't remember this microphone ever sounding this good. All of our clients are fighting over it I also want to thank you for your flexibility and quick turn around time.
I will be calling you soon about one of our Neumann M 49's Take care,
Dennis Thomas
Engineering Department
Capitol Records
Dear David,
I want to thank you so much for such a pristine job you did on fixing my Soundelux 251. I will certainly recommend your expertise to others and will definitely be sending all my future work your way. The mic is sounding better than ever!
Also, I really appreciate your flexibility with turn-around time. Thanks to your great workmanship and punctuality my project is back on track with hardly any down time.
Thank you again.
Sincerely,
Alexander Stock
Troubadour Records Inc.,
Houston, TX
Mr. Brown,
I want to wish you a Happy New Year. I just gave your info last week to someone I know that needs some work done on his Neumann.
The mic you repaired for me is a blessing. I use it each and every day. I hope to see you soon. Thanks Again
– Laurent.
David is an incredible tech! In the past I have trusted him with my vintage Tele 251, M49 & U47. Very happy to have him looking after my babies. David also has a great attitude which goes a long way when it comes to dealing with high end vintage microphones that need some love. 5 STARS! 
I live in the Bay Area and had been looking for a great microphone repair connection as I was having some problems with my km184s. David was recommended to me by several studio engineers. I'm so glad to have learned about David. Super fast turn around time, and he even took the time to call me to make sure he addressed all the issues. Microphones came back repaired and working better than ever. I would highly recommend David for any microphone repair.
Chad Manning
I have used and refer many of my clients to David for their microphone repair.
Craig Burbidge
David Brown is the only guy I trust with my microphone repair, David is a great communicator and Orbit Audio (my studio in Seattle) have used him for years now. 100% trustworthy and delivers on time, which is a rare thing these days.
Joe Reineke
David,
Thanks a million for taking care my most prized procession, the vintage Neumann U67 I inherited from my dad. After years of sitting in storage, plus decades of being talked into by chain-smoking DJs/newscasters at my dad's radio station, the mic had accumulated layers of gunk.
You lovingly brought this old classic mic back to life and made it sound like what it is, a world-class performer. It's your personal service, easy communication, plus obvious passion you have for your work that makes you very easy to recommend.
If this review manages to land you a crapload of new clients, then I feel I've done all those people a favor.
Thanks a million!
Joe Wilmot
I'm from Vancouver Canada and I sent Dave my Neumann M147 tube microphone. I'm usually hesitant to trust other people with my equipment, but with Dave he provided great service, communication and a quick turnover rate. Not to mention my mic sounds amazing!!!
Thanks Dave!
I'll be sending you all my problems… haha.
Tyler Johnson – The Claymore Studios
Hi David,
Thanks for the excellent job you did repairing my vintage 1971 Neumann U87. The mic sounds great and is in use almost daily! Thanks again for your great service.
The Tone Lab
Unleash the power of that vintage microphone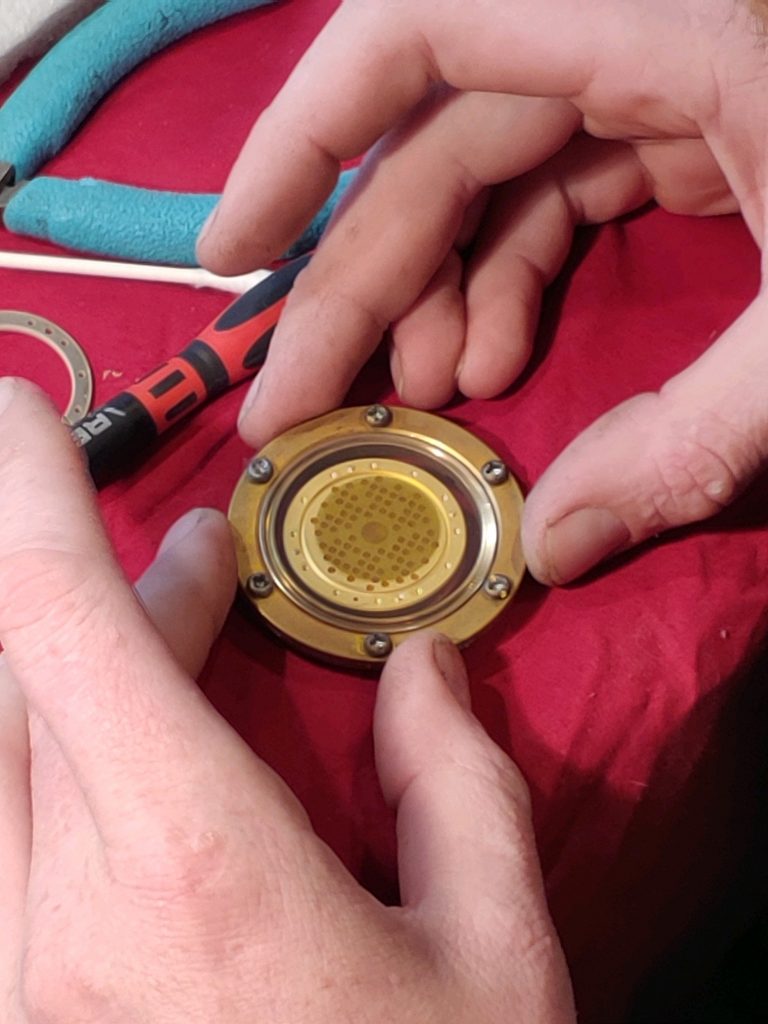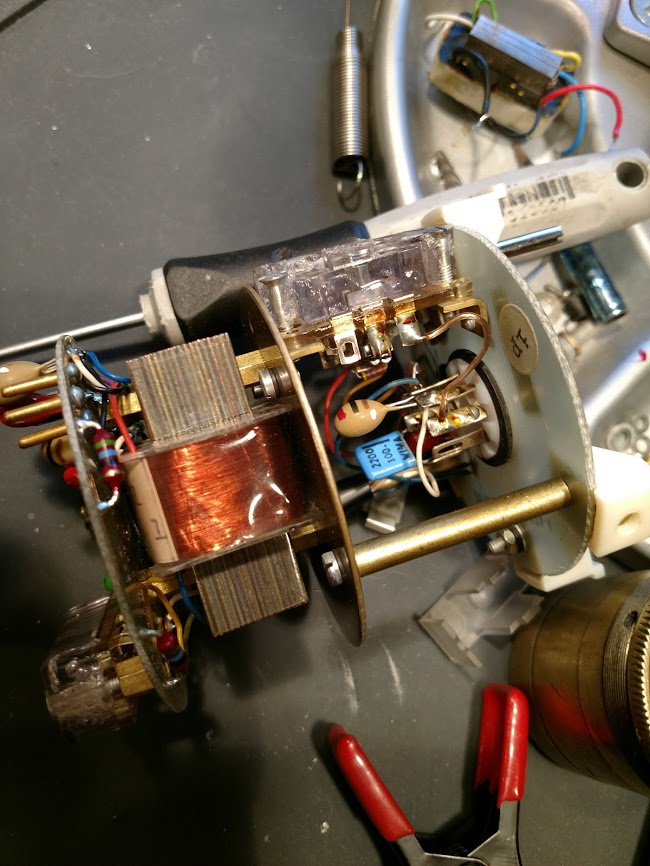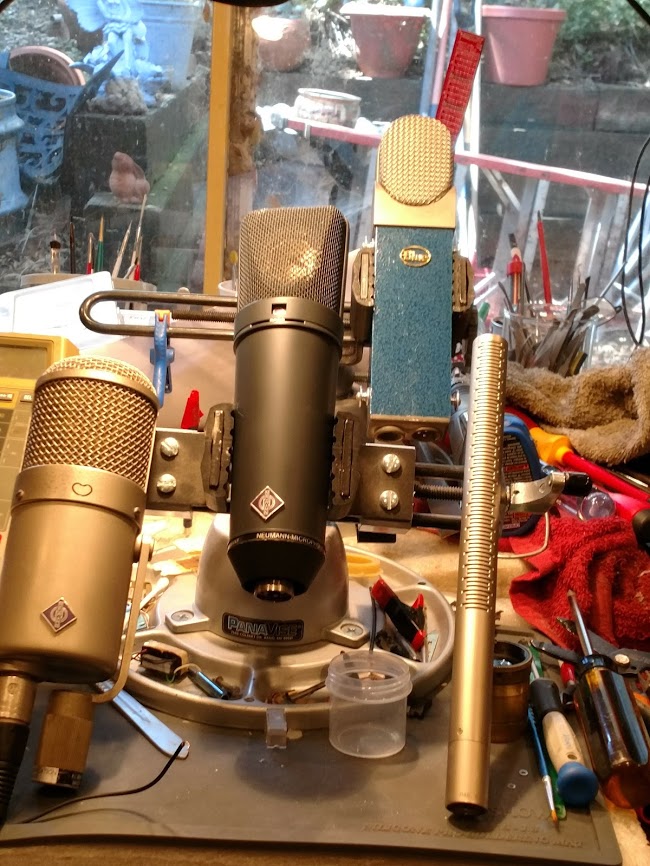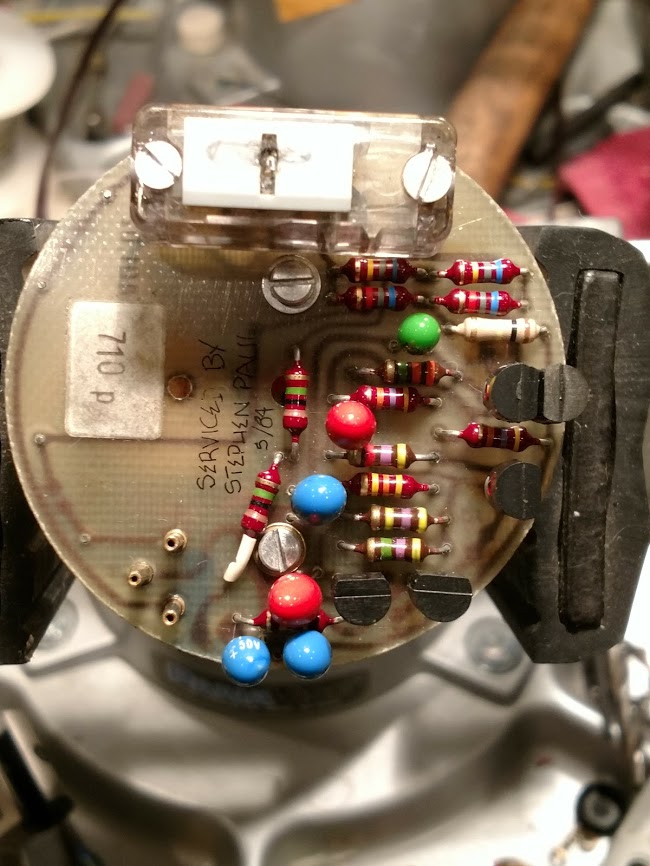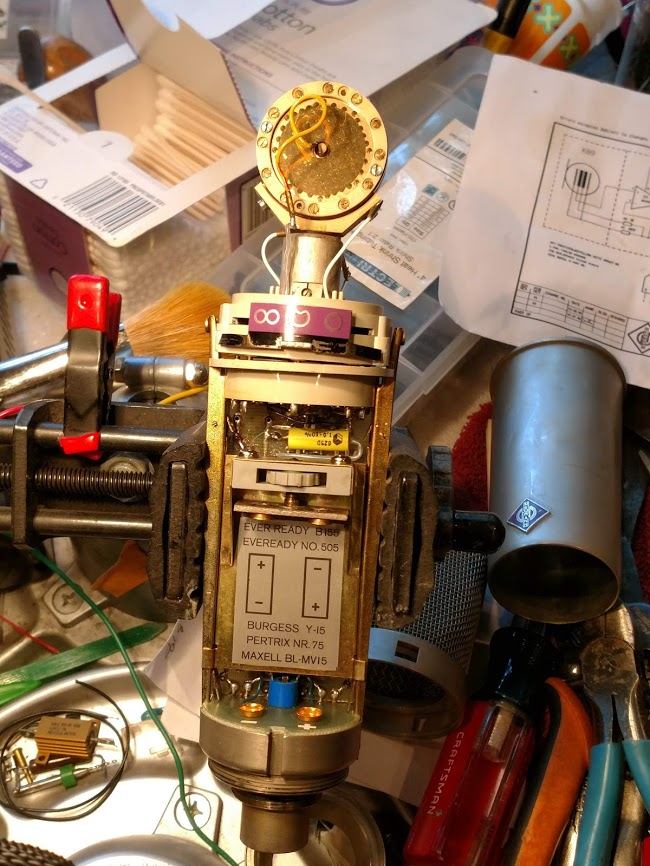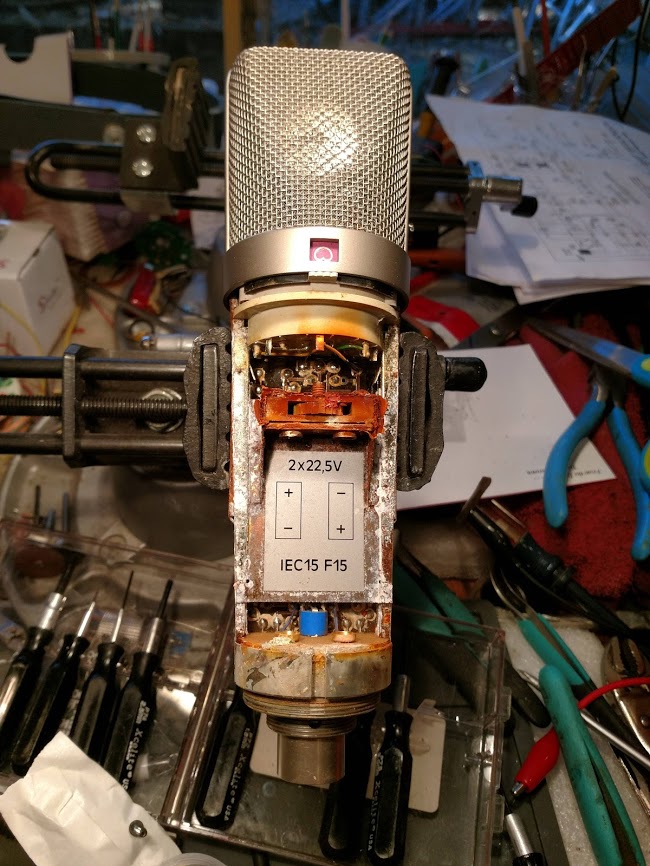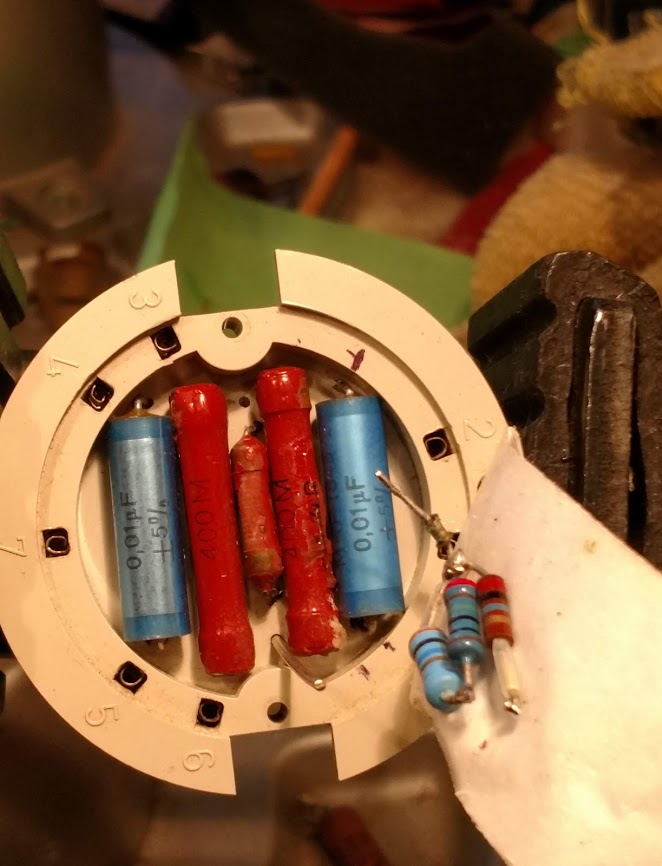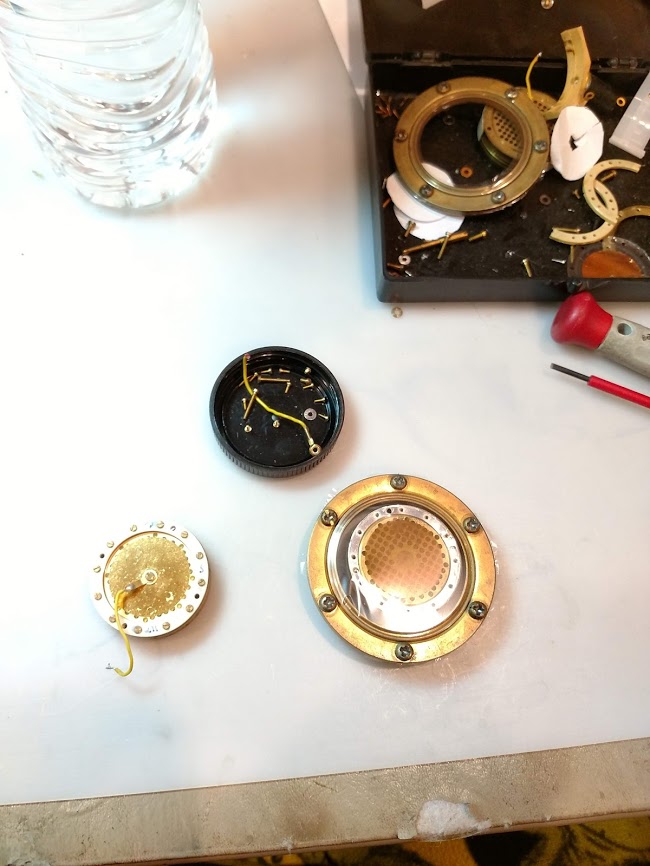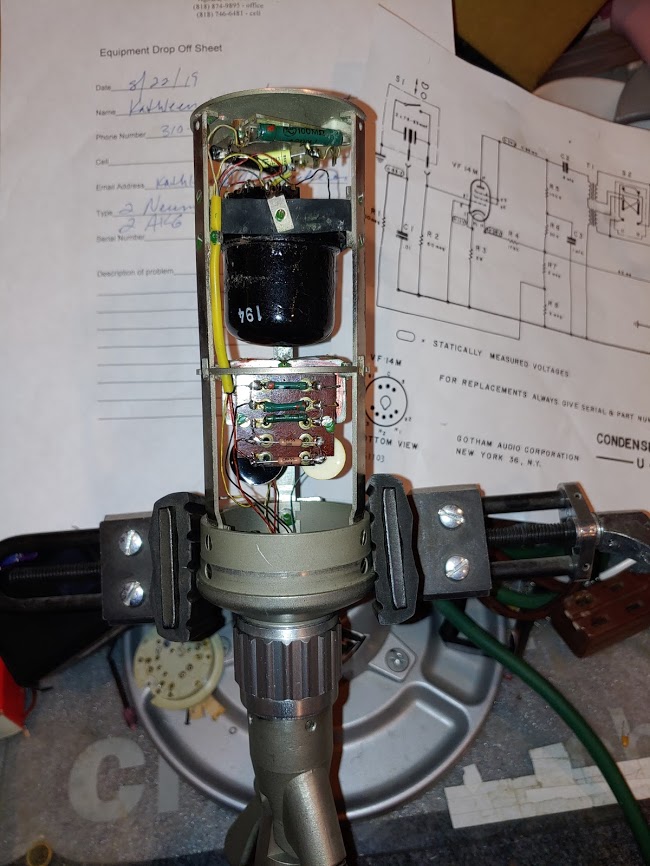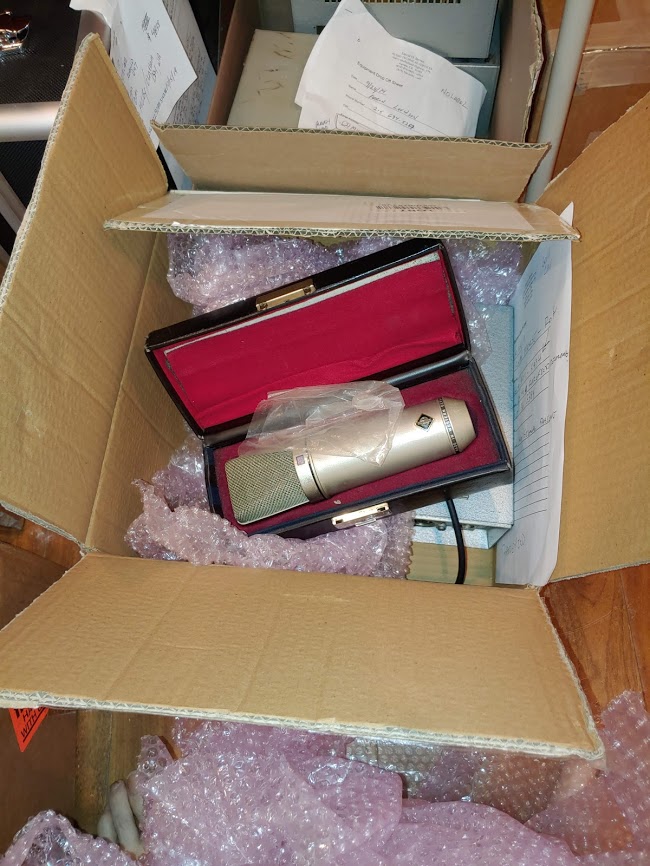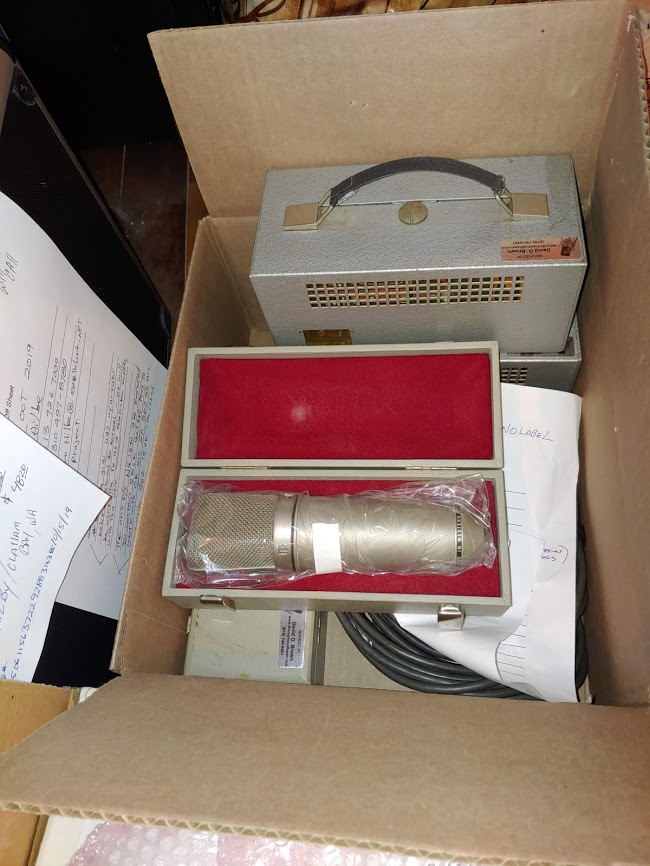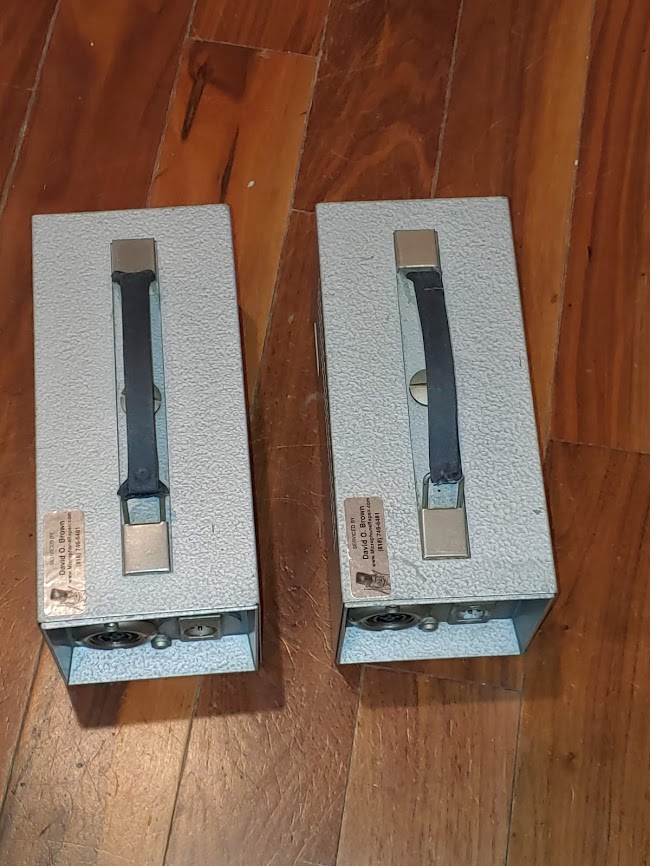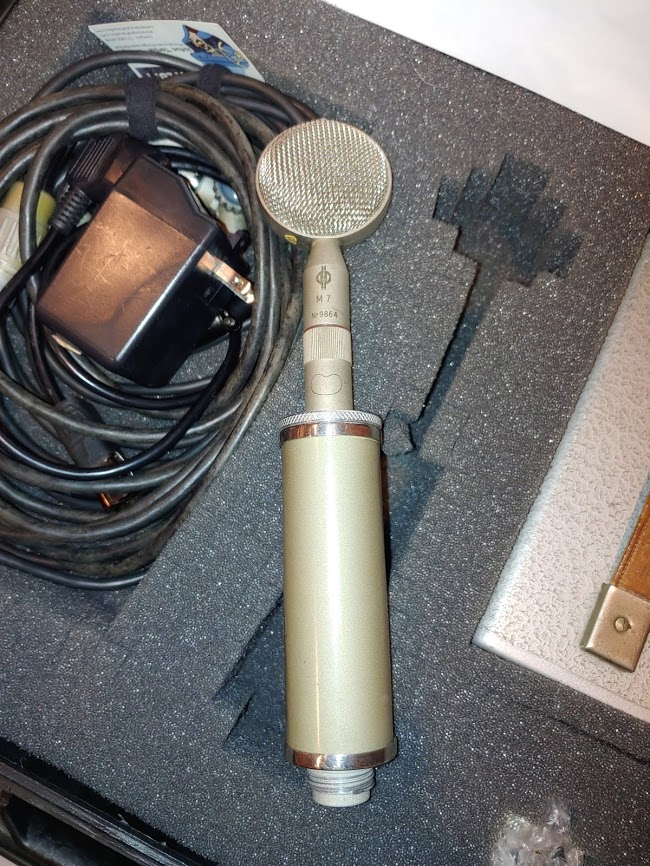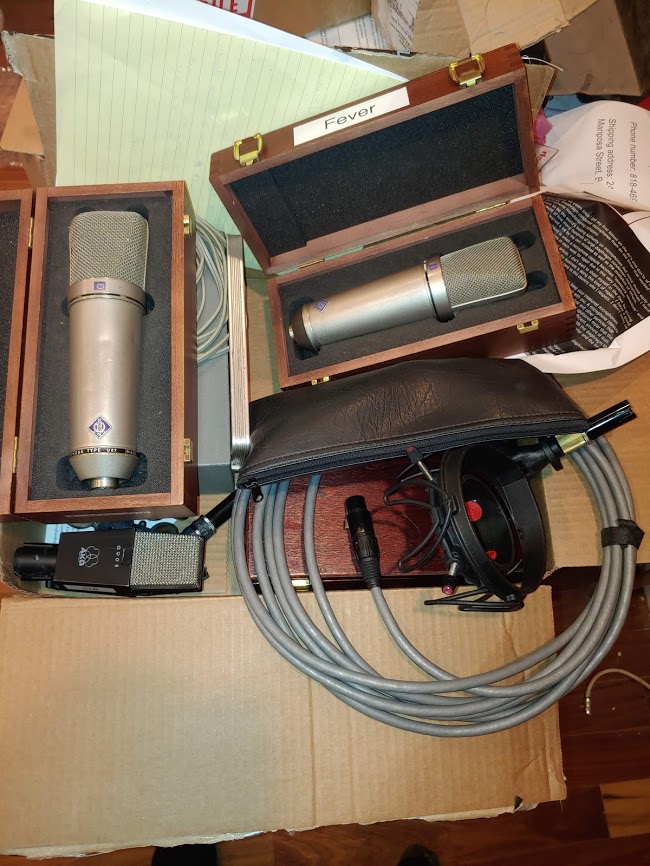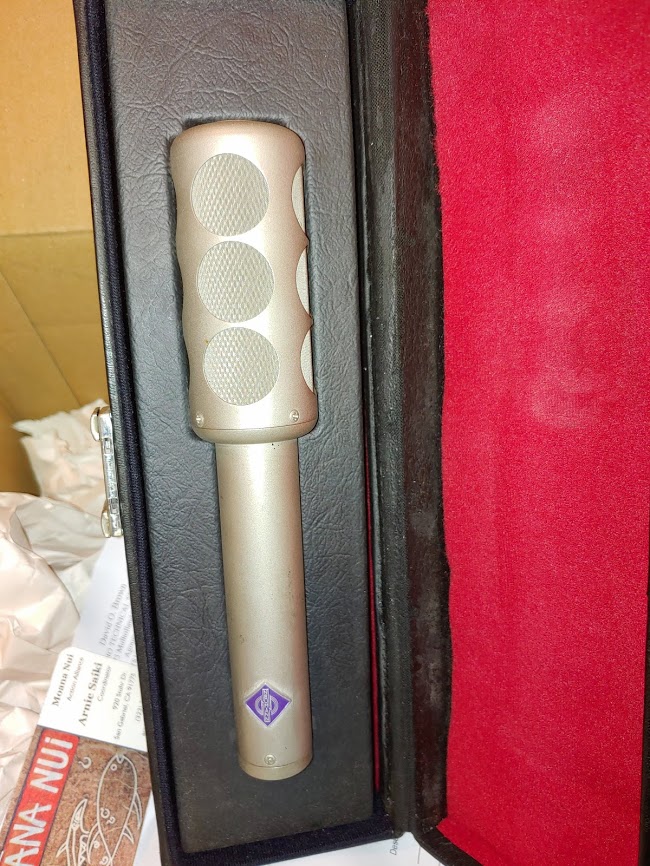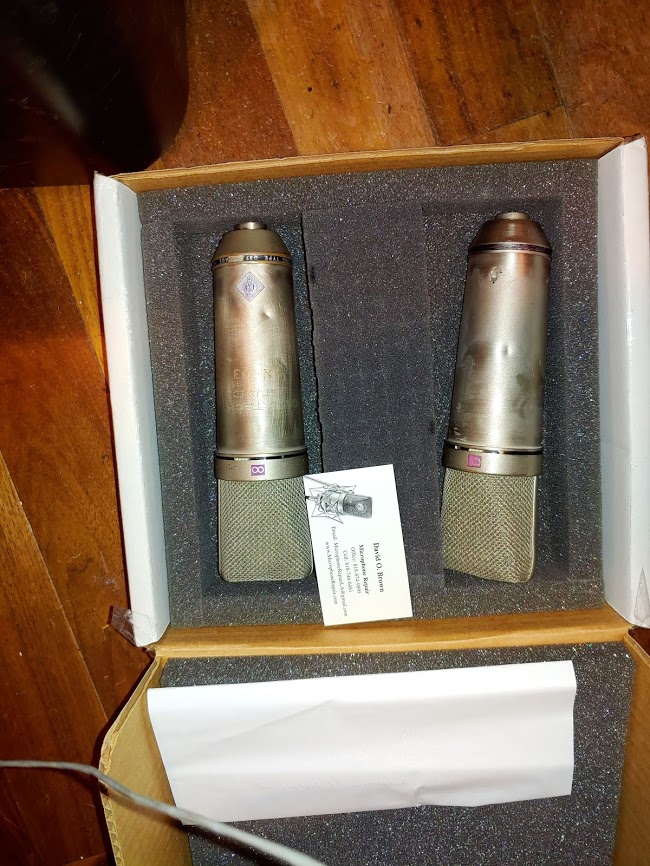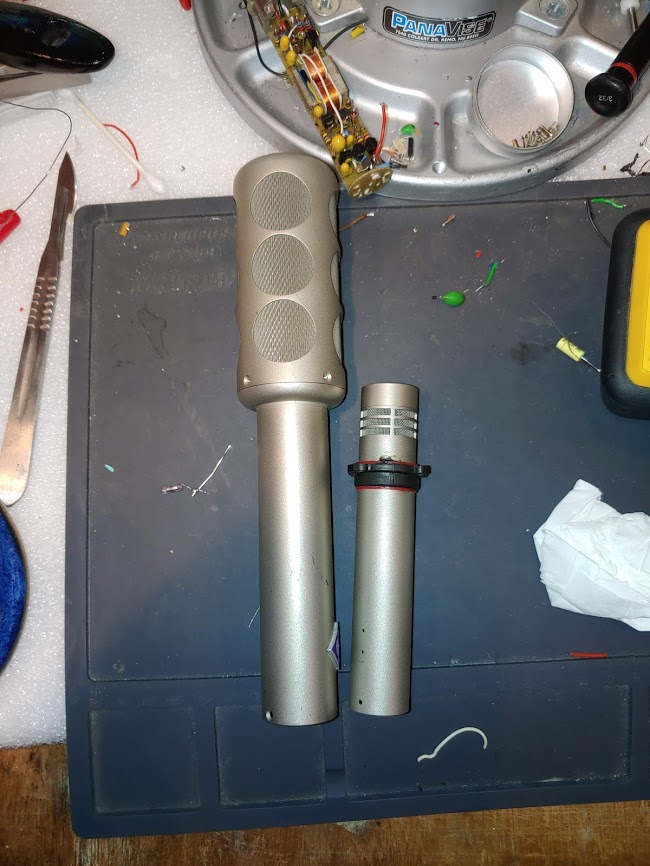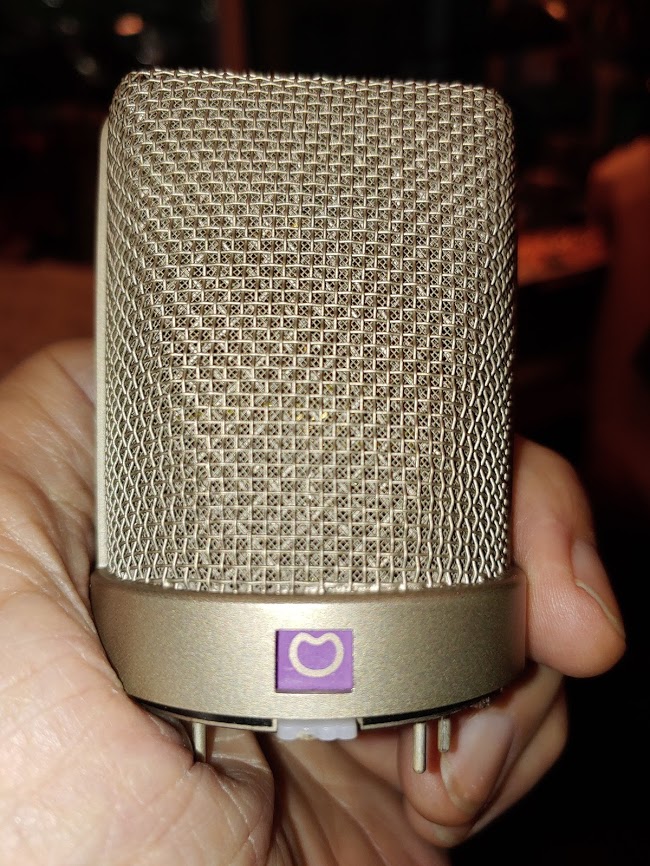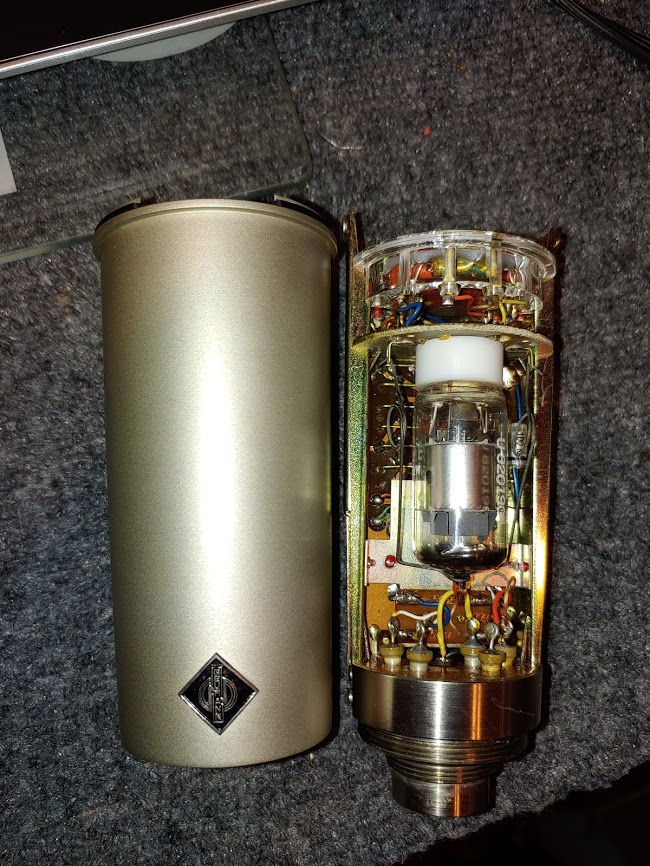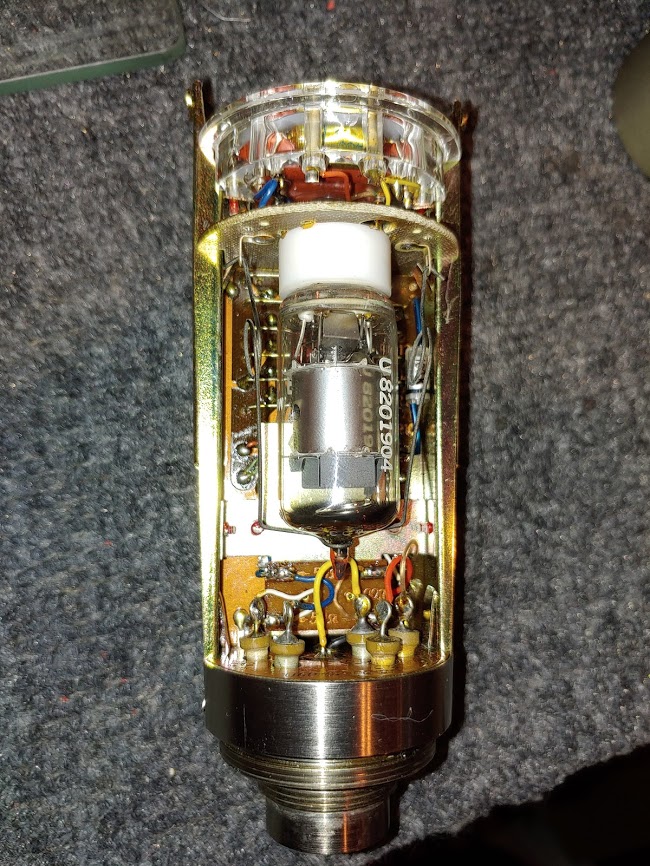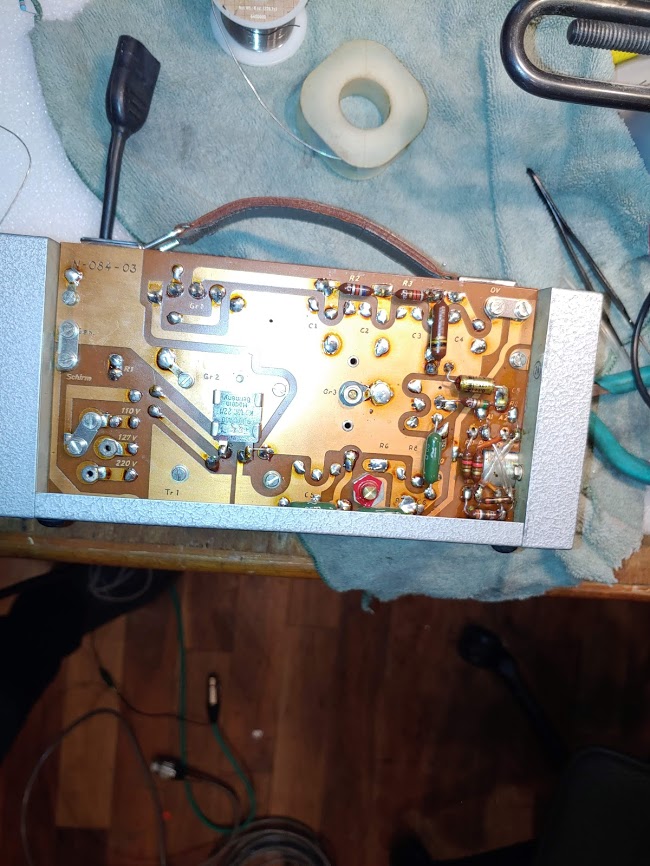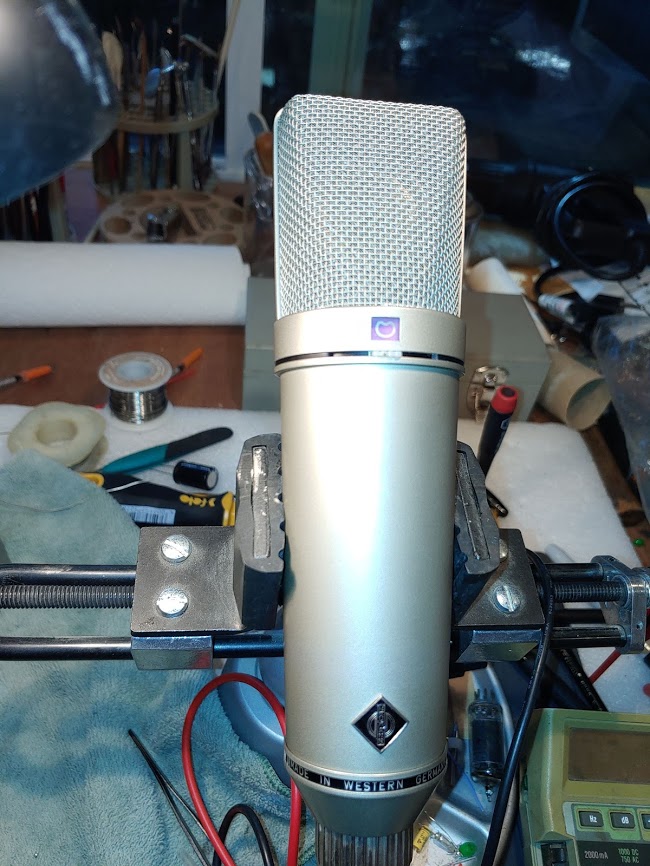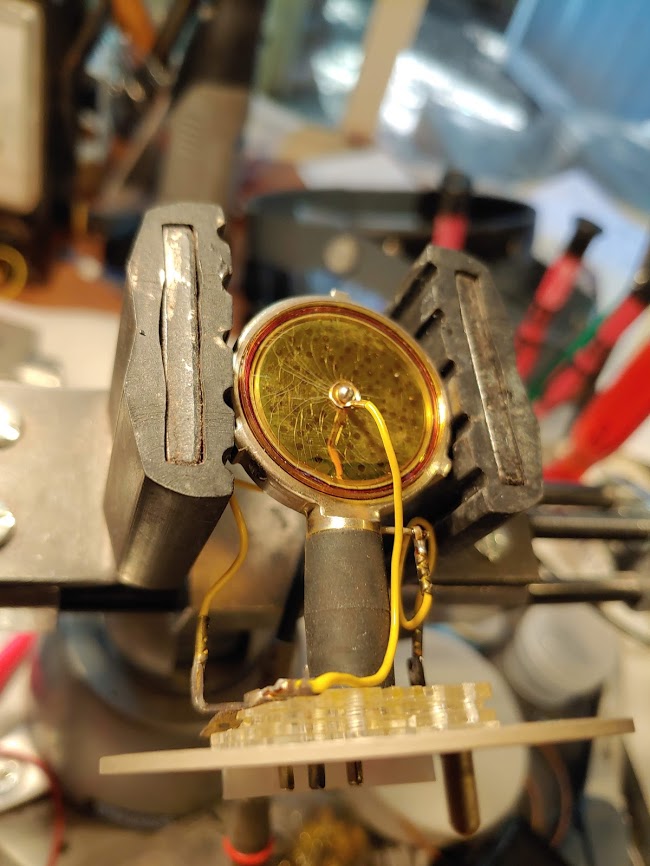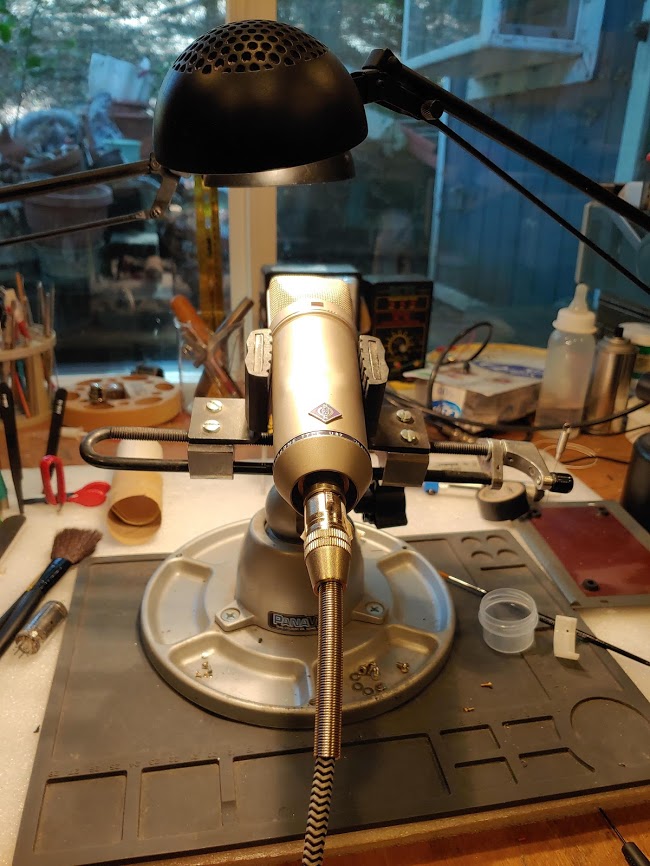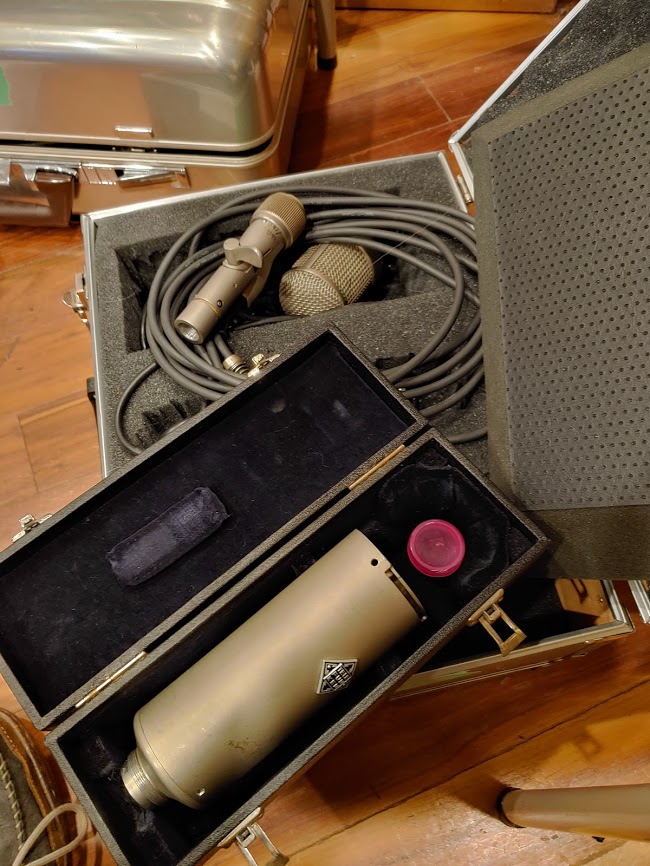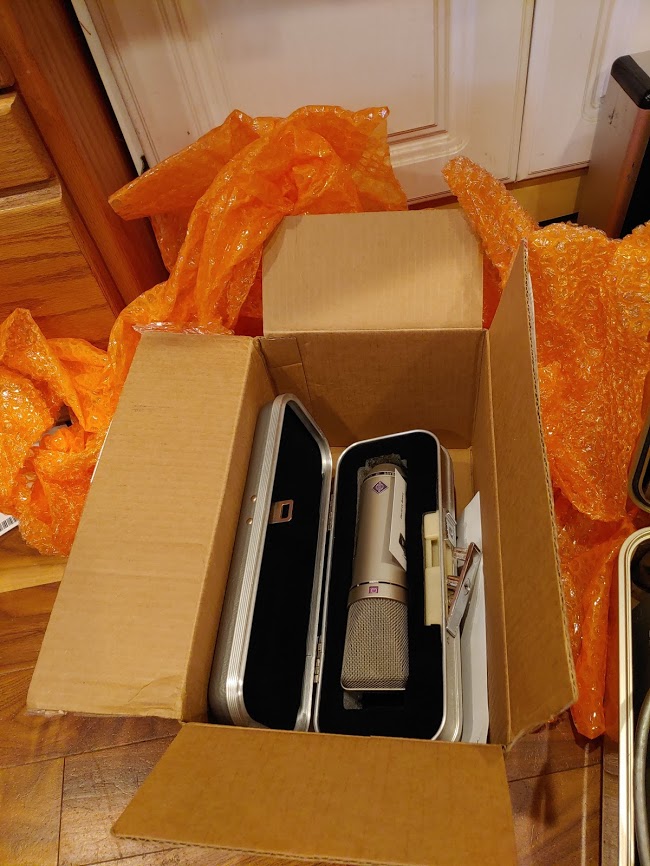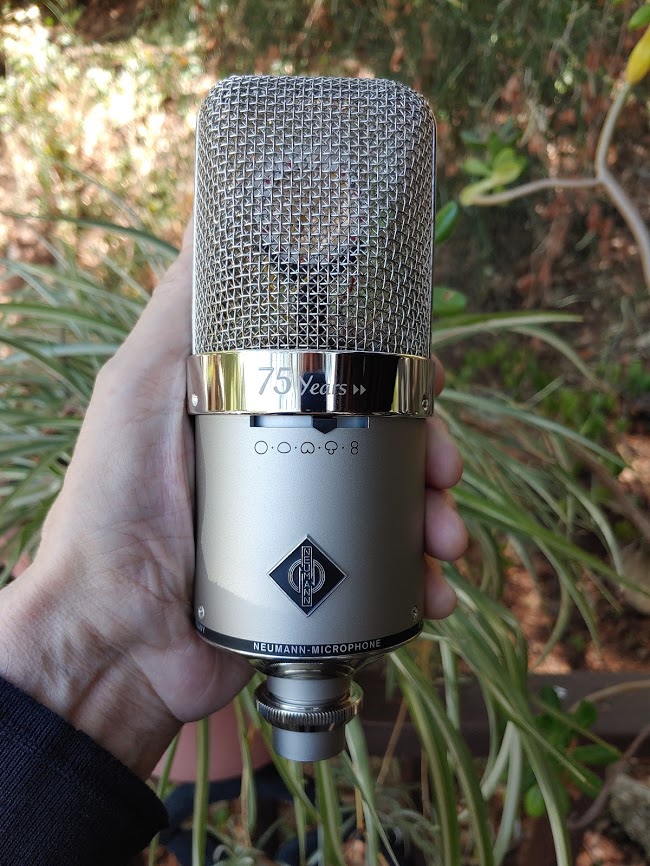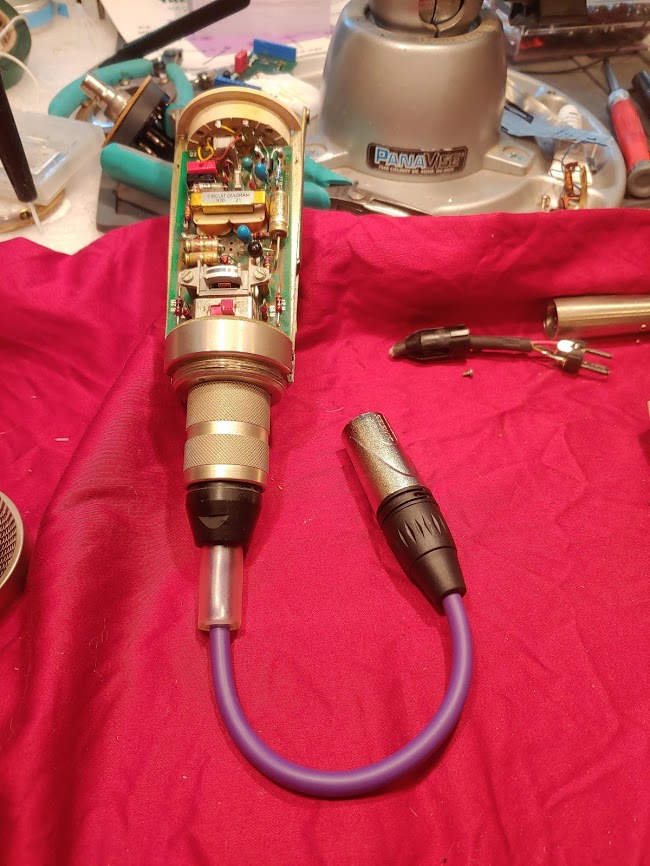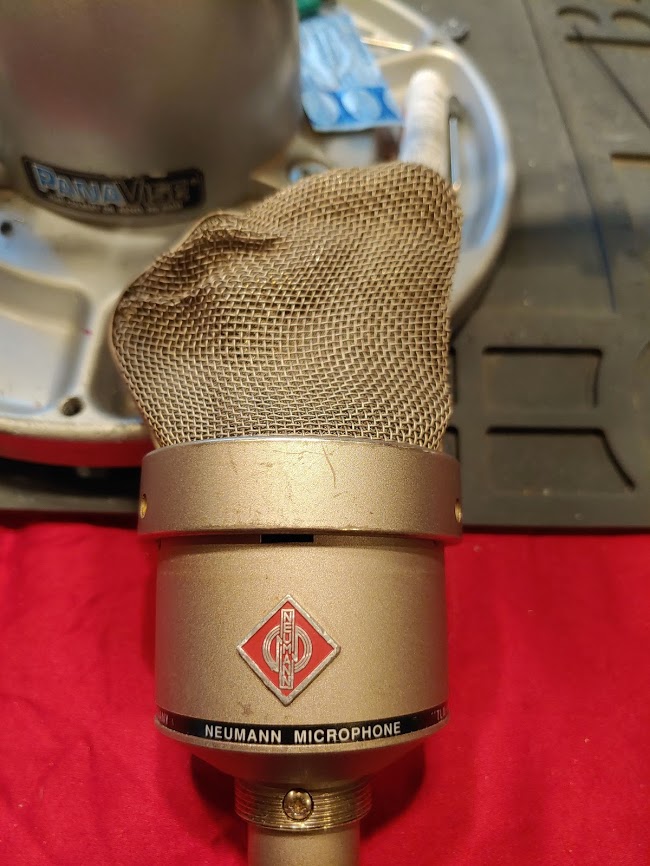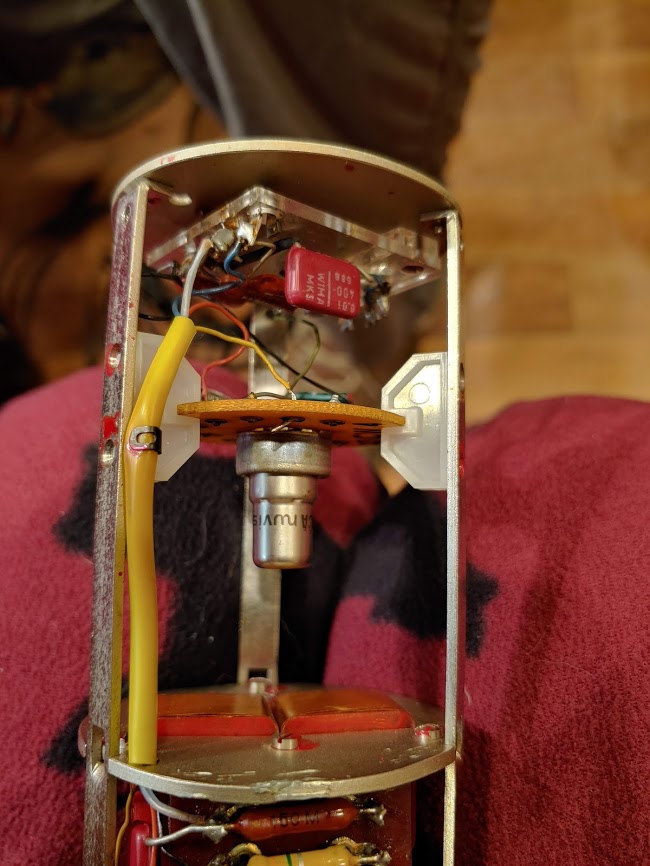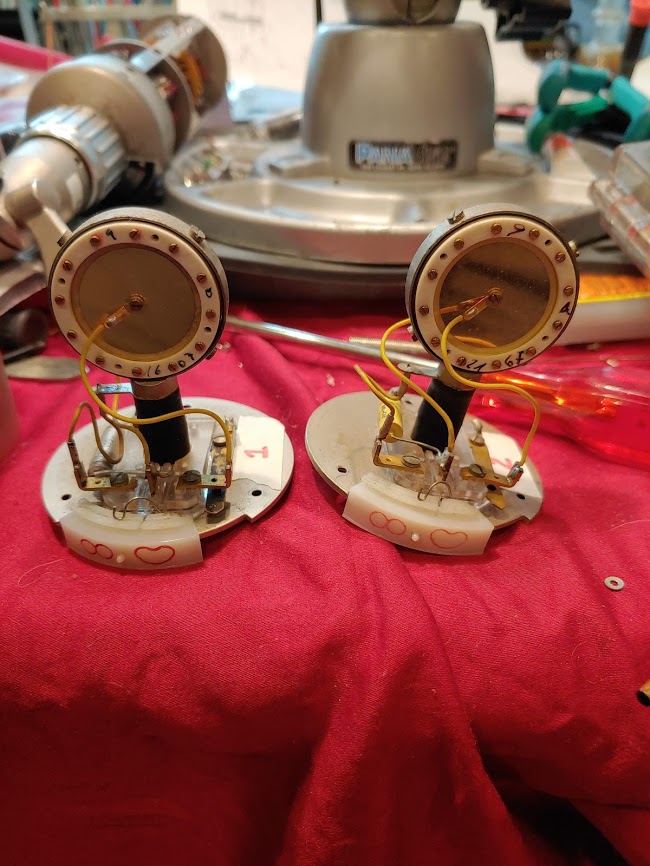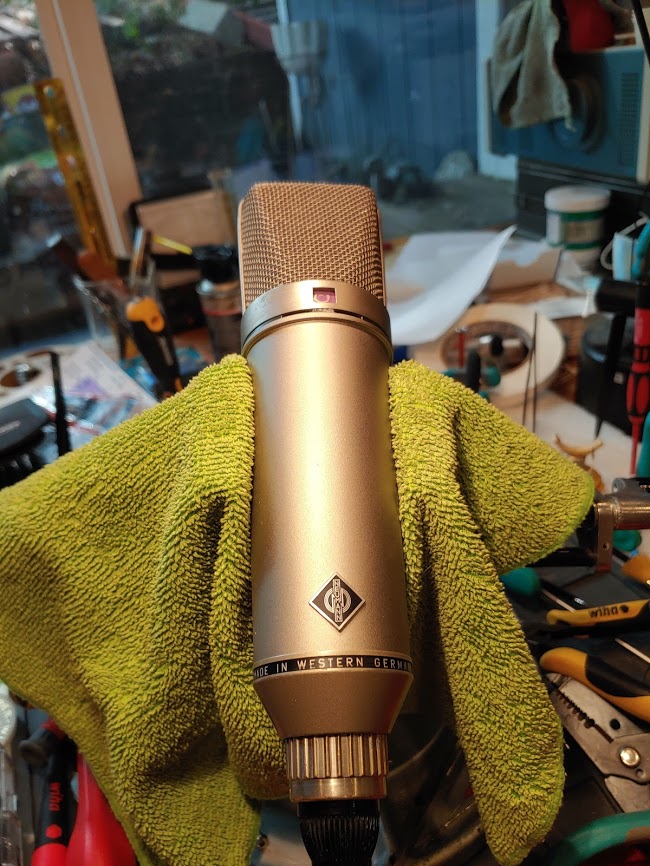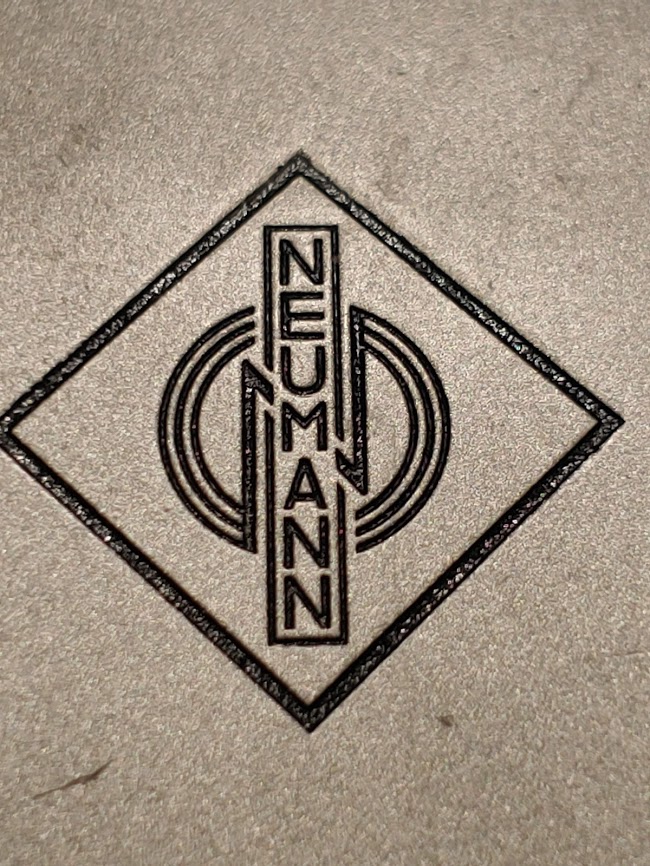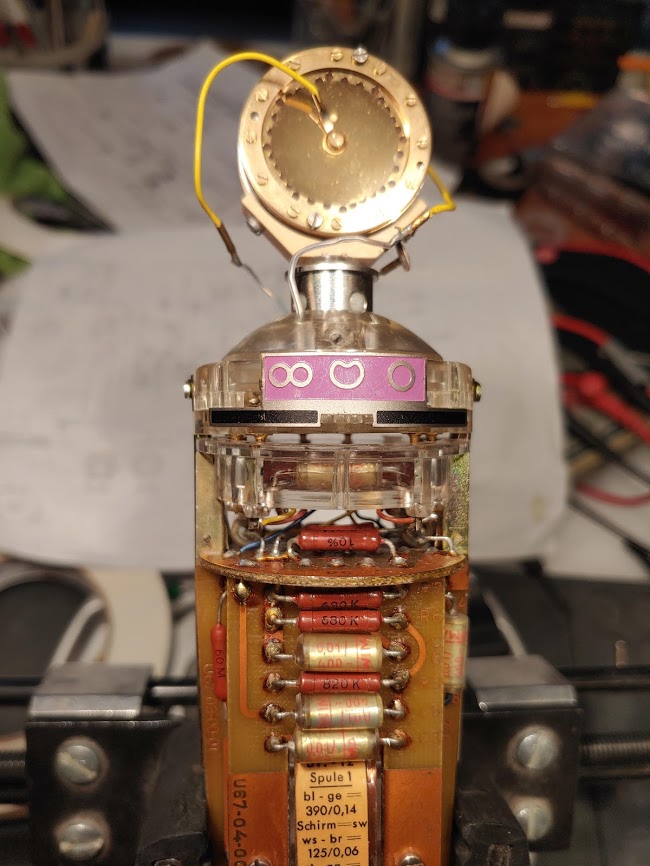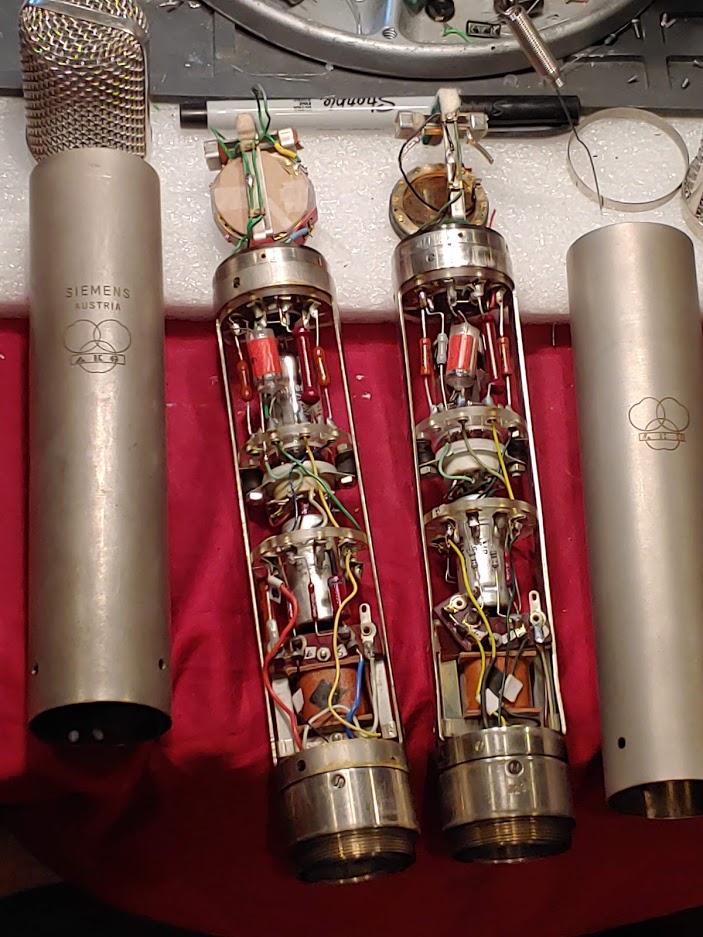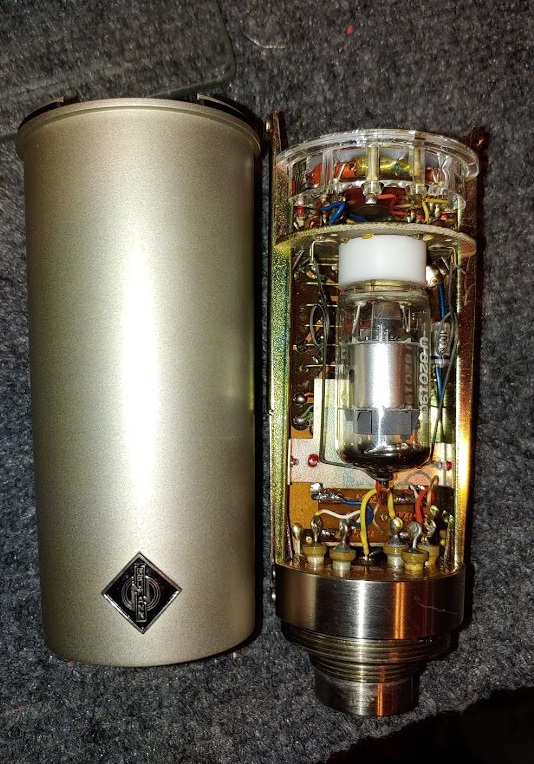 All of our customers take incredible care of their favorite electronic gear.  But over time, corrosion, dirt, dust and heat take their toll.  Your old broken microphone will look better, feel better and the sound will be like new.  We guarantee our work.  If you're not happy, we're not happy!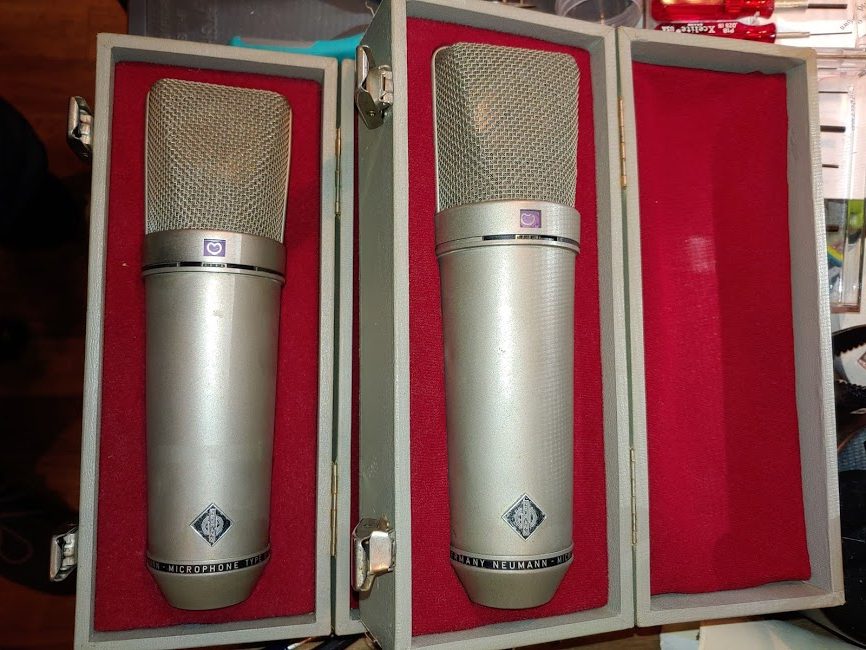 A pair of Neuman U67's
These specimens were sent to us from a New York studio. One just needed a tune up, the other now works and sounds better than new after a visit to the shop.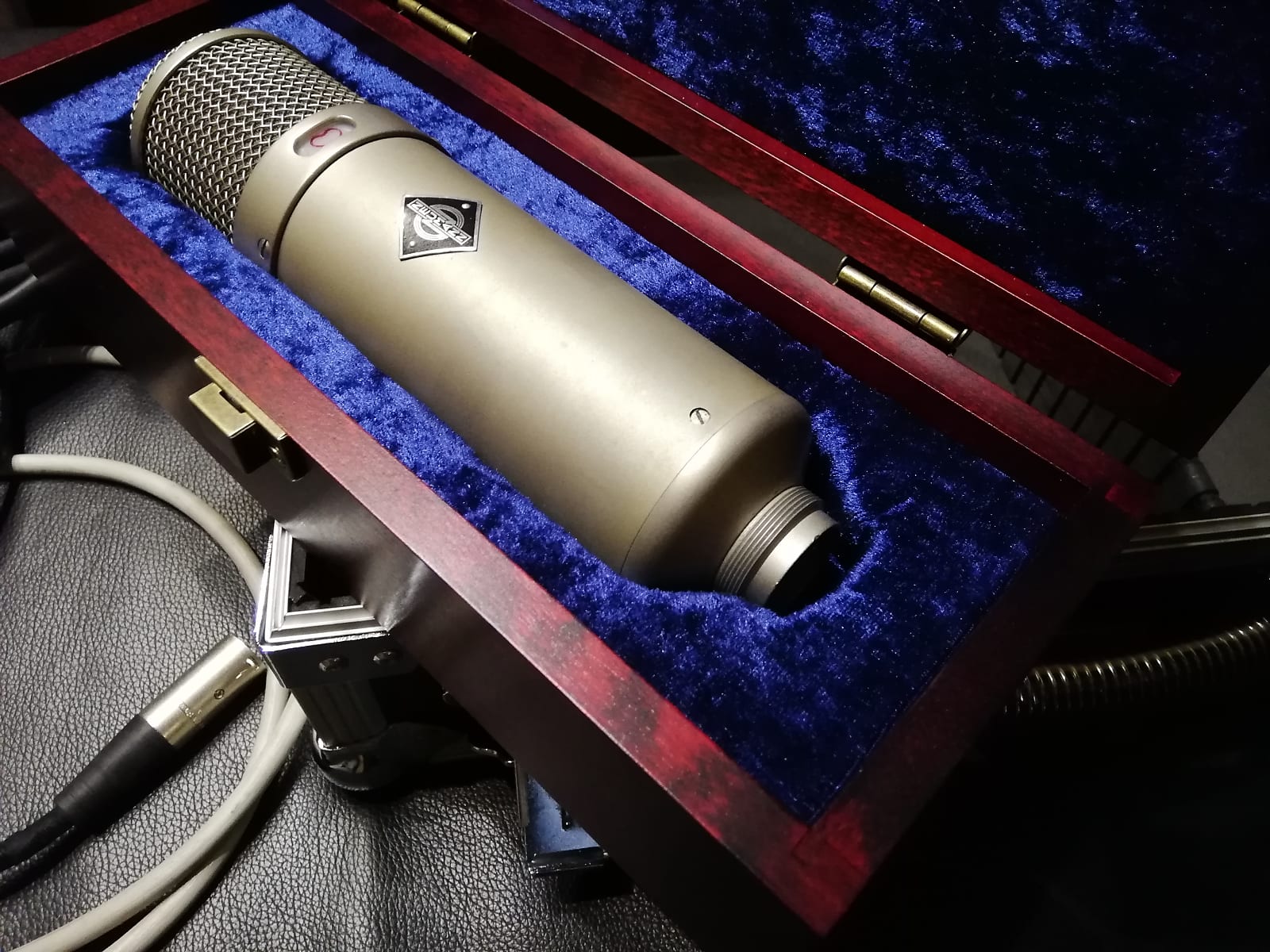 A Vintage U47 in a Cherrywood box
We receive microphones like these from all over the world, many are NOT in this pristine condition, but we get them ALL back in service.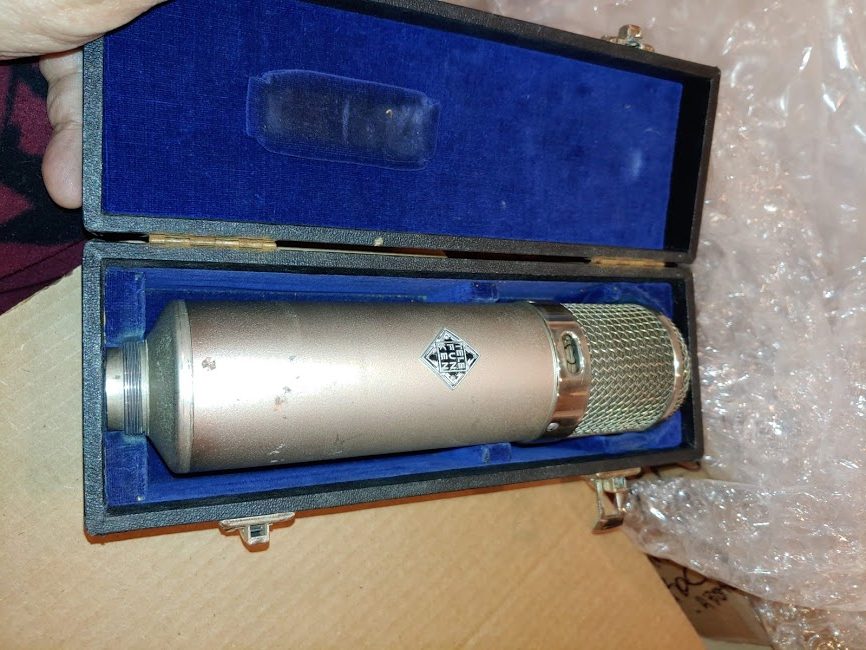 Another U47 in it's original case
Our customers take really good care of their vintage microphones. This was sent to us from Chicago. It just needed some TLC.
Our fee is $120 per hour.  We have a one hour minimum bench fee of $120 which will be applied to the repair costs.
On full vintage Neumann rebuilds, we will provide you with an estimate for the total costs.
BUT, we love to hear from our customers.  If you have questions, comments or suggestions please feel free to contact us.  If you'd just like to drop us an email, you can use our convenient, confidential contact form…